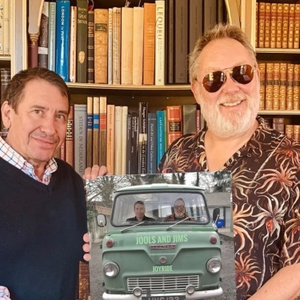 This week, Turner Prize winning artist and musician Martin Creed joins Jools and Jim for a run out in his trusty Fiat Panda.
Martin invites Jools and Jim to revel in the endless possibility of travel and provides a philosophical reading of the importance of learning to drive.
Jim gets the measure of late-learner Martin, while Jools offers up a potted history of listening to music on the go; and the three discuss childhood cycling holidays, a theory about jetlag and being questioned by police in the Eastern Bloc…
A Dig! Studios / Warner Music Entertainment podcast.
Produced by Molly Stewart.
 See acast.com/privacy for privacy and opt-out information.