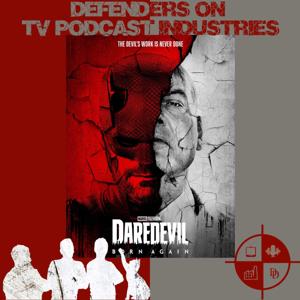 We take a final look back at season one as we chat about Marvel Studios Assembled The Making of Loki in this week's episode. We also announce the winner of our Loki pub quiz and chat through your feedback.
Assembled The Making of Loki podcast synopsis
We discuss some of the things we learned in the new documentary. We chat all about the ten year journey, the cast, the story of the season and loads more.
Loki Pub Quiz Questions and Answers
During each podcast we asked a question in our Pub Quiz. There were lots of entrants but there could be only one winner. Find out who gets their choice of Funko Pops on the podcast.
The Questions and answers are as follows:
Loki Episode 1 "Glorious Purpose" Question: What speed is Loki moving at after being clobbered by Hunter B-15 in the Gobi Desert?
* 1/16th Speed
Loki Episode 2 "The Variant" Question: When was the Kabloee chewing gum sold?
* Only sold regionally on Earth from 2047 to 2051
Loki Episode 3 "Lamentis" Question: Loki and Sylvie are taking the train to the Ark. But where on Lamentis-1 is the Ark located?
* Shuroo
Loki Episode 4 "The Nexus Event" Question: Before returning to Sylvie, Hunter B-15 sees a poster on the wall. What does it ask and what is the answer?
* Did you get them all? Verify Thorough Deletion
Loki Episode 5 "Journey Into Mystery" Question: How many Loki's do we see in this episode in the void at the end of time?
* 16 Lokis (9 + President loki + classic + kid + Alligator + boastful + loki + sylvie)
Loki Episode 6 "For All Time. Always" Question: ? How many sugars does Loki get in his coffee in the Citadel at the end of time?
* 2 lumps
Congratulations to our winner. Derek will be in contact by email.
Follow us and Subscribe to the Podcast
If you want to keep up with us and all of our podcasts, please subscribe to the podcast over at https://tvpodcastindustries.com. Where we will continue to podcast about multiple TV shows we hope you'll love.
The Defenders will return on TV Podcast Industries
We're still covering Star Wars The Bad Batch on our main feed with Episode 13 "Infested" releasing on Friday 23rd of July on Disney Plus.
But the Defenders will return to discuss Marvel's What If...? Episode one from Wednesday 11th of August. We'll have our podcast all about it available on our main feed TV Podcast Industries. Check out the trailer below:
https://youtu.be/x9D0uUKJ5KI
Until then, Keep Watching, Keep Listening and Keep Defending.
Derek, Chris and John
TV Podcast Industries
All images and audio clips are copyright of Disney, Marvel and their respective copyright owners.