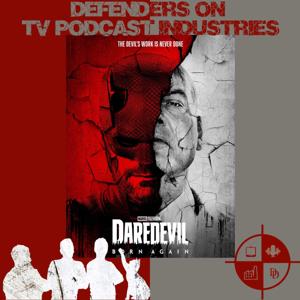 This week we discuss Marvel Studio's Assembled: The Making of Falcon and the Winter Soldier a new documentary released on Disney+. We also reveal the winner of our Falcon and Winter Soldier Pub Quiz Funko Pop goodies.
The Making of Falcon and The Winter Soldier Synopsis
We discuss some of the things we learned in the new documentary. We chat all about the filming process, the impact of earthquakes and the global pandemic, the visual effects and loads more.
Pub Quiz Answers and Winner
During each podcast we asked a question in our Pub Quiz. There were lots of entrants but there could be only one winner. Find out who will get the first set of Funko Pops on the podcast.
The Questions and answers are as follows:
Episode 1 Question: Including Batroc, How many flying Squirrel parachutists jump out of the plan with their hostage Captain Vassant?Answer - FiveEpisode 2 Question: In what year did Isaiah Bradley and the Winter Soldier first meet?Answer - 1951Episode 3 Question: -What is the three 'R' motto of the Global Repatriation Council?Answer - Reset, Restore, RebuildEpisode 4 Question: What is the final trigger word in the Winter Soldier's activation protocol?Answer - Freight CarEpisode 5 Question: What is the name of Sarah's fishing trawler that Sam and Bucky are repairing?Answer - Paul and DarleneEpisode 6 Question: What was the main chemical component or ingredient in the chemical device used on a Flag Smasher by Sharon Carter in the car park basement of the GRC?Answer - Mercury Vapour
Follow us and Subscribe to the Podcast
If you want to keep up with us and all of our podcasts, please subscribe to the podcast over at https://tvpodcastindustries.com. Where we will continue to podcast about multiple TV shows we hope you'll love.
The Defenders will return on TV Podcast Industries
We've just completed our coverage of the adult animated superhero series Invincible season one. We'll be staying with animation for a while with upcoming coverage of Star Wars The Bad Batch, arriving on Disney Plus from May 4th and the Marvel animated series M.O.D.O.K. coming in May on Hulu in the US and Star in the UK and Europe.
But the Defenders will return to discuss the next Marvel TV show on Disney Plus with Loki Episode one from Friday 11th of June. We'll have our podcast all about it available on our main feed TV Podcast Industries. Check out the trailer below:
https://www.youtube.com/watch?v=nW948Va-l10
Until then, Keep Watching, Keep Listening and Keep Defending.
Derek, Chris and John
TV Podcast Industries
All images and audio clips are copyright of Disney, Marvel and their respective copyright owners.