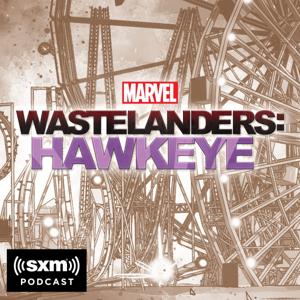 Marvel's Wastelanders: Hawkeye
By Marvel & SiriusXM
What's Marvel's Wastelanders: Hawkeye about?
Forty years ago, the villains of the world rose up and killed all the heroes. Well, all the heroes that mattered. The sole survivor of the Avengers, Hawkeye (Stephen Lang) is now a sideshow freak, re-living the worst day of his life for paying audiences. He's surly, broken, and losing his sight, but there's still that fire in him to be a hero, to avenge his friends.
Marvel's Wastelanders: Hawkeye is the second installment in the Marvel's Wastelanders audio epic. Written by J. Holtham (Supergirl, Jessica Jones), directed by Rachel Chavkin (Hadestown), with sound design by One Thousand Birds and an original score by James Harrison Monaco and JJJJJerome Ellis. Learn more at marvel.com/wastelanders.
Thank you for listening on Apple Podcasts!