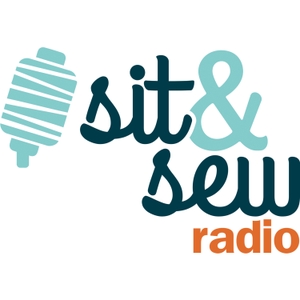 Welcome to Episode 30 of Sit & Sew Radio, a Quilt Addicts Anonymous podcast.
Today we have the Mary's on! Mary Hogan, author of "String Quilt Style" and Mary W. Kerr, quilt historian, author and the creative force behind the Quilt As Desired project. I think you're going to love both ladies and get lots of fabulous ideas on what to do for your next quilting project.
Real quick before we get to the interviews, make sure you head over to shop.quiltaddictsanonymous.com because there are hundreds of new bolts of fabric being added over the next week or so. That's because right after I moved into the brick and mortar location, the space next door became available. So my husband and I went for it, leased the space and are tripling our inventory to fill it. It is very exciting and there is new stuff going up daily as we get everything ready.
String Quilt Style, Mary Hogan, string quilts, Landauer Publishing
Mary Hogan, author
Mary Hogan has a stash and knows how to use it. The author of "String Quilt Style: Easy techniques and inspiring designs form strips, scraps and stash," Mary's book is half string quilt how-to and half patterns and projects to get you started.
Before seeing Mary's books I thought of string quilts as bland quilts made up of whatever strip came out of the scrap bag next. But Mary teaches you how to plan your strip layout and color choices to modernize this very traditional piecing method creating quilts that have dimension, depth and beauty.
You can read more about Mary Hogan on her website marymhogan.com. You can get a copy of "String Quilt Style" from her Landauer Publishing at landauerpub.com.
Quilt as Desired, Mary W. Kerr, antique quilts
Mary W Kerr, quilt historian, not a fan of the "Quilt Police"
Mary W. Kerr is an author, quilt historian and rule breaker. That is, rules set by the Quilt Police. She cherishes quilt history and in an effort to keep the unfinished quilt tops from the Greatest Generation from being sold for $25 at a yard sale, began the Quilt As Desired project.
She took cast off tops with no provenance, no significance and that were nowhere near museum quality, the kind of top you might find in grandma's attic, and sent them to some of the best machine quilters in the industry with one line of instruction, "Quilt as Desired."
The result is a traveling exhibit of 40 quilts that gives the world permission to machine quilt an antique top, and hopefully makes a few quilters smile down knowing that someone finished their quilt for them.
You can read more about Mary and find out where the quilts are going next on her website www.marywkerr.com.