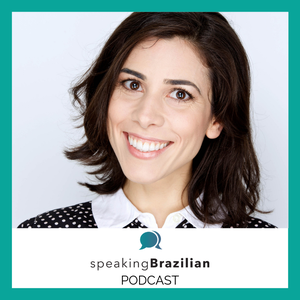 Join the Speaking Brazilian YouTube Club to have access to the transcript of this lesson and many others.
 
Click here to join the Speaking Brazilian YouTube Club. (7-day free trial)
 
Start learning Brazilian Portuguese today! Take advantage of all the free resources offered by Speaking Brazilian Language School:
1. Take a free mini-course in pronunciation
2. Subscribe to weekly YouTube lessons
3. Join my Facebook community
4. Read my blog
5. Join my weekly live Q&A; every Thursday at 12 pm NY time on YouTube
*
Speaking Brazilian Language School specializes in Brazilian Portuguese. We offer online courses for beginners and one-on-one classes for students of all levels. 
Aprenda o português do brasil. Learn Brazilian Portuguese. Aprende el portugués de Brasil. Apprenez le portugais du Brésil. Lerne Portugiesisch aus Brasilien. Impara il portoghese brasiliano.