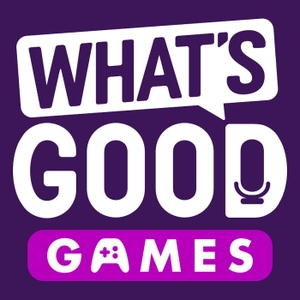 Thank you to MeUndies and Felix Gray for sponsoring this episode of What's Good Games!
Go to http://meundies.com/wgg to get 15% off your first order plus free shipping.
Go to http://felixgrayglasses.com/games to shop glasses and get Free Shipping with a 30-day money back guarantee. 
This week The Jovenshire joins Andrea, Britt, and Steimer to react to the massive news drop for Mass Effect Legendary Edition, Google shuttering Stadia, and more! In hands-on Joven chats about Magic the Gathering Arena, Andrea tried the new update for The Division 2, and Britt is going full JRPG with the Trails of Cold Steel series. Then we chat with Joven about his new show Dungeons & Dragons show The Stuff of Legends and how he transitioned from content creator to showrunner. 
**Britt note: During the show I said Nintendo's online infrastructure dates to the GameCube, I meant the Wii U!
Follow The Jovenshire: https://twitter.com/TheJovenshire
Watch The Stuff of Legends: https://www.youtube.com/user/TheJovenshire
Thank you to our Patreon Producers:
·        Chewy's Godson
·        FlyinCosmo
·        Justin Foshee
·        Punkdefied
·        Faris Attieh
·        Mohammed Mohammed
·        Marcus Brown
·        Alex Rigopulos
Support What's Good Games on Patreon! http://www.patreon.com/whatsgoodgames
Discuss the podcast on our social channels!
http://www.facebook.com/whatsgoodgames
http://www.twitter.com/whatsgood_games
http://www.youtube.com/whatsgoodgames
Join the community page!
https://www.facebook.com/groups/whatsgoodgames/
Timestamps:
Segment One: News
4:11 Mass Effect Legendary Edition news
33:07 Google Stadia shuts down internal studios
45:51 Embracer acquired Gearbox
51:09 Destiny 2: Season of the Chosen
51:52 Nintendo sold a LOT of switches
54:54 The PS5 is selling well (SURPRISE)
56:02 Lady D's height has been confirmed
58:37 God of War has a free update
59:14 People are already making movies about GameStop
Segment Two: Hands-On
1:05:53 MTG Arena Mobile
1:10:17 The Division 2 update
1:17:10 Trails of Cold Steel
Segment Three: Q&A With Jovenshire
1:21:59 Welcome back!