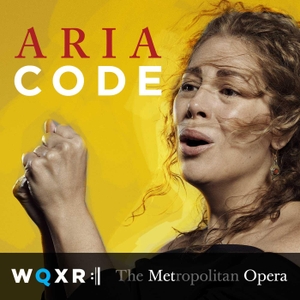 Massenet's Werther: You've Got Mail!
01.30.2019 - By Aria Code
A picture may paint a thousand words, but nothing compares to the intimacy and immediacy of a handwritten letter. Hearing the "Letter Aria" from Jules Massenet's Werther will prove it. From an opera based on the Goethe novel, The Sorrows of Young Werther, this scene finds the tortured heroine Charlotte re-reading the letters of the doomed poet.
In this episode, host Rhiannon Giddens welcomes soprano Isabel Leonard, pianist Mary Dibbern and author Peter Bognanni to explore why the words we write to each other have so much power – sometimes even more than the ones we say aloud. They'll reflect on Massenet's talent for showing Charlotte's deep connection to Werther and you'll even get a real-life story about how email brought two people together.  Then you'll hear Isabel Leonard sing the complete scene onstage at the Metropolitan Opera.