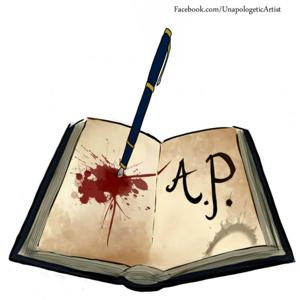 Master and I eat dinner together every night, sometimes they let me have some of theirs. It's delicious. Tonight though, something wasn't right...
**Find the transcript for this episode here**
----more----
Thank you to Jessica F. Holt for sponsoring this episode with her artwork! Find out more about Jess here:
Twitter
Website (use code PrideMonth for 20% your entire purchase!)
Email: [email protected]
Support Jess' work here.
Learn more about Jess in November's Features Week Episode!
Support This Podcast
Support me on Patreon and keep this podcast going! Be sure to check out the minisode I post there with every story episode for $1+ patrons!
Buy merch designed by talented independent artists!
Follow Me
Twitter
Facebook
Instagram
Website