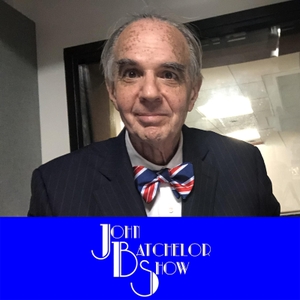 988: Matt Pottinger's brilliant document is declassified: India, China, the Indo-Pacific. @CleoPaskal, @GordonGChang,
01.14.2021 - By The John Batchelor Show
Image:  India: aristocrat and porter 
Cleo Paskal, @CleoPaskal, non-resident senior Fellow at the Foundation for Defense of Democracies, and Gordon Chang, @GordonGChang, Daily Beast, in re:   Matt Pottinger wrote a recently-declassified document on a major component of State's China policy.  Page 5: India and South Asia. Accelerate India's rise  [for security; with a strong military able to collaborate with the US].  Some very smart people figuring out entry point, reinforcement point, leverage point. It shows what needs to be accomplished and how to do it.
Kurt Campbell will lead on Indo-Pacific for Biden. Confrontation in Ladakh. about nine months of Chinese soldiers below the Line of Actual Control.   India is well aware of multiple dangers.   . . .  real-time sat images to India, not from the US.   Pacific islands and China.  For the first time in a long time, under Trump the US was starting to focus on the region; inter al., helping India diversify its energy supplies, which was critical. SE Asian neighbors have seen a changed town; much hope that it will continue, and this help is desperately needed—Australia, Korea, Vietnam. Everybody's under assault from China; must work together. 
https://www.aljazeera.com/economy/2021/1/13/us-unveils-plans-to-counter-chinas-rise-in-asia
https://www.newindianexpress.com/opinions/2021/jan/11/the-million-dollar-question-what-will-china-do-hereafter-2248353.html
https://www.hindustantimes.com/india-news/china-pulls-back-10-000-troops-from-ladakh-theatre-101610382216148.html