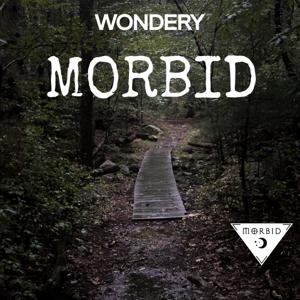 Episode 312: Matthew Hoffman AKA The Leaf Killer Part 2
04.10.2022 - By Morbid
When we left off in part one, Matthew Hoffman had tied Sarah Maynard up so that he could take a nap after brutally killing three of her loved ones. Part two picks up with Matthew clean up the scene while keeping Sarah locked in his cold, dark basement where she was left to sit on a makeshift bed made from, you guessed it....leaves. While Matthew was working on the rest of his plan, like burning down the home, the police were working behind the scenes and luckily able to rescue Sarah. 
Case begins at 11mins 30 seconds because we had a philosophical discussion about not letting toxic shit into your bubble. We understand some people may want to skip! :)
Check out this amazing book about the case!
The Girl in the Leaves by Robert Scott
Also, check this out ;)
***US WEIRDOS Pre-Order The Butcher and the Wren: Here *****
***UK WEIRDOS Pre-Order a SIGNED copy of The Butcher and the Wren from Waterstones!!***
Donation link for Tina Rose B. Hermann and Kody Alexander Maynard Healing Hearts Memorial Fund 
As always, thank you to our sponsors:
Betterhelp: Morbid listeners get 10% off their first month at BetterHelp.com/MORBID
Best Fiends: Download Best Fiends for FREE from the App Store or Google play.
Liquid IV: Grab Liquid I.V. in bulk nationwide at Costco or you can get 25% off when you go to LIQUIDIV.COM and use code MORBID at checkout.
Canva: Right now, you can get a FREE 45-day extended trial when you use my promo code! Just go to Canva.me/morbid to get your FREE 45-day extended trial.
Blueland: Right now, you can get 20% off your first order when you go to Blueland.com/MORBID
See Privacy Policy at https://art19.com/privacy and California Privacy Notice at https://art19.com/privacy#do-not-sell-my-info.