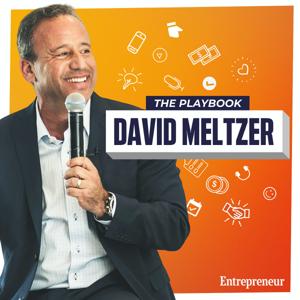 Season 2 of Office Hours launches this Friday!
Office Hours features billionaires, millionaires, entrepreneurs, celebrities, athletes and entertainers to talk about success, failure, and everything in between.
Season 2 features appearances from Daymond John from Shark Tank, entrepreneur and best-selling author Ed Mylett, US Olympic beach volleyball legend Kerri Walsh Jennings, chef and restaurateur Wolfgang Puck, New York Times best-selling author, researcher, lecturer, and corporate consultant Dr Joe Dispenza, "The Iceman" Wim Hof, and Grant Cardone, CEO of Cardone Enterprises, Cardone Capital, international speaker, entrepreneur, and author of The 10X Rule.  
Stream Office Hours Right Now! www.davidmeltzer.tv
On today's episode, Forrest Griffin, Vice President of Athlete Development for the UFC and former UFC light heavyweight champion, shares his insights on how to treat a difficult conversation just like a grappling match and what stops athletes from maximizing their talents when it matters most.
Griffin and host of #OfficeHours, David Meltzer, chat about a range of topics including the role that intelligence plays in MMA, the origins of Forrest's tendency to "tell it like it is", and why vulnerability is so endearing for public figures. Griffin also talks about why he's grateful for the challenges he faced on the way to becoming a champion.
Learn more about your ad choices. Visit podcastchoices.com/adchoices