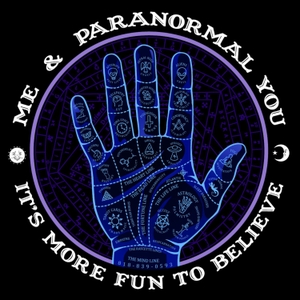 Me & Paranormal You with Ryan Singer
By Ryan Singer
What's Me & Paranormal You with Ryan Singer about?
Stand up comedian Ryan Singer has in-depth interviews with people with paranormal abilities or experiences outside the ordinary for his mindcast. He sits down with people from all walks of life to discuss experiencing life as empaths, having precognition dreams, and much more to help himself better understand his own past experiences with people with seemingly supernatural abilities. Please call the hotline 818-839-0593 with questions, comments, suggestions, or your experiences and stories.
www.meandparanormalyou.com
www.ryansingercomedy.com
Twitter: @MeParanormalYou
www.society6.com/mapy - Virtual Store is OPEN!
Rate, review & subscribe on iTunes!
Mixed and produced by Alex Stein [email protected] and @popcrow on Soundcloud.