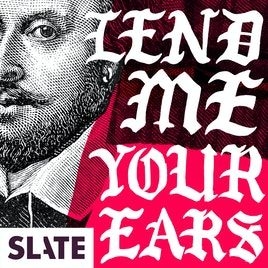 Five hundred years before #MeToo, Shakespeare wrote his darkest comedy, a story of religion, sexual coercion, and the nature of justice.
In this fourth episode of Lend Me Your Ears, host Isaac Butler talks to theater critic Helen Shaw, Villanova University professor John Paul Spiro, and UCLA professor Claire McEachern about Measure for Measure, its troubling situations and conflicts, and why it's still difficult to reckon with today.
The actors in this episode are Geordie Broadwater as Duke Vincentio, Emily Gardner Xu Hall as Isabella, and Daryl Lathon as Claudio, and Sid Solomon as Angelo.
Slate Plus members get a bonus episode of Lend Me Your Ears every month. Learn more at slate.com/shakespeare