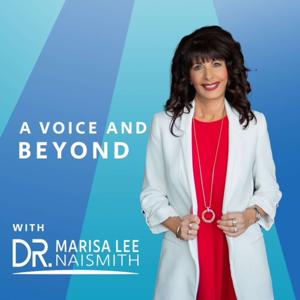 #44. Meditation: The Practice of Centring Yourself Everyday
01.02.2022 - By A Voice and Beyond
No day is perfect and in life, we need to have the mental energy to deliver our best, stay focused, feel vibrant & energised each and every day. If your ability to deal with the struggle and challenge of a bad day is dictating your ability to be your best self, live your best life & reach your goals, you need a centring practice, so that in the moments that matter, you're able to anchor down & go for it. In this solo episode, I explain how meditation can help us to centre ourselves amidst the turmoil & the stress, and it can help us flip from angst to ease, from chaos to clarity. Meditation is a discipline that we can gift ourselves every single day. Your mind will thank you for it!
For more go to https://drmarisaleenaismith.com/44
Like this episode? Please leave a review here - even one sentence helps!
Follow me on Instagram.