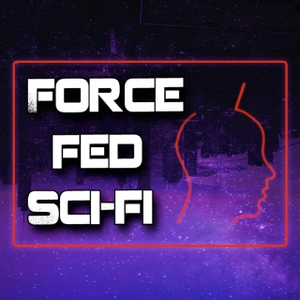 Force Fed Sci-Fi decided to see and release a bonus podcast episode this week focusing on the newly released film Men In Black: International! If you didn't already know, we released a bonus episode last week covering the first Men In Black film in preparation for this week, so check it out if you haven't already! Join us though for this podcast episode as we discuss the crew and cast of Men In Black: International, Men In Black: International Will Smith missing cameo, offer our Men In Black: International review, talk about the Men In Black: International budget, and a few other topics along the way!
Don't forget! If you enjoy the podcast shoulder, make sure you subscribe on your favorite podcast app!
**WARNING: Spoilers for the film Men In Black: International ahead!**
Men In Black: International Plot
The main synopsis for Men In Black: International on most of the websites prior to the film read something along the lines of a young woman named Molly seeks out the secret agency Men in Black and is eventually recruited into the organization. She is then paired up with Agent H to fight and stop a series of alien attacks around the world in order to save the Earth.
Well this is relatively generic, so let's dive a bit deeper shall we?
Yes we get Molly as a young girl discovering that Men in Black's agency exists and that she eventually finds the agency only to team up with Agent H. However, she and Agent H guard an alien called Vungus, who has actually come to Earth to warn of a problem with the Men In Black agency and gives a planetary-ending weapon to her. Then we find that different alien species are trying to obtain this weapon for their own use, but Agent M and Agent H set out to protect this weapon in order to prevent it from getting into the wrong hands.
That is a bit more of an expansion on the usual plot that people were getting prior to the film and actually, you'll see in the rest of the show notes a few more details about the plot while covering some of the cast of Men In Black: International below.
Crew and Cast of Men In Black: International
Men in Black: International Cast
Chris Hemsworth as Agent H
Chris Hemsworth departs from his well-known Marvel Cinematic Universe role of Thor and takes a position within the Men In Black as Agent H in this film. His character struggles throughout the majority of the first half of the film. He's someone that doesn't like to follow the rules, gets in trouble, likes to work alone, and is almost too passive when it comes to important things...like his job (pretty important to monitor alien activity right?).
Eventually, though, we think his interaction with Agent M (especially at the halfway point of the film) breaks him from his life of low values. The audience finally gets to see Hemsworth's character actually trying and realizing that he needs to shape up if he wants to save the world. By the end, Agent H sort of rediscovers his old self and is actually made as the probationary leader of the Men In Black's London division!
Tessa Thompson as Agent M
Tessa Thompson also departs from her character as the Valkyrie from the Marvel Cinematic Universe and takes on the role of Agent H's partner for this film as Agent M. At first, we see her as a young Molly in the film who witnesses a visit from a cut...