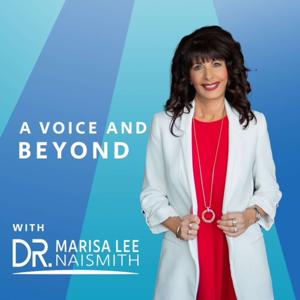 Right now our society is experiencing an epidemic of mental fatigue because there are so many people who are worrying about their families, their jobs, their livelihoods while having to take care of their children and some are having to take care of aging parents also.  The pandemic has caused us all to feel mentally exhausted, sapping our motivation, constantly leaving us feeling emotionally and mentally drained and in overwhelm. However, mental fatigue is complex and usually isn't caused by one thing. Some of these causes can be self-inflicted too.  Contributing factors can be physical ones such as poor nutrition, and lack of sleep, or they can be cognitive because we've been asking our brain to do too much. It's no wonder we feel mentally exhausted by the end of the day! Yet, that's exactly how most of us operate on a daily basis. Mental fatigue doesn't have to hang around in your life and in this episode, we are going to identify some steps you can take to help you recharge your brain and live that life you were experiencing prior to the pandemic. Learn how you can move out of that state of mental fatigue, and reclaim your mental energy to put you back into an alert, action-oriented state.  We are going to check out the ways you can maintain brain function by reducing the use of your smartphone, tablet, and computer. Lifestyle modifications can also help such as getting enough rest, exercising and eating healthy food. It's time right now to remove some of these tasks and responsibilities that have become part of your new normal. Let's say goodbye to mental fatigue and hello to a super-charged brain!
In this episode 00:59 - Introduction 03:15 - What is mental fatigue? 06:53 - Give your brain high-quality fuel 10:25 - Tips for maintaining sufficient energy levels 14:24 - Benefits of prioritising sleep 20:45 - Benefits of physical activity 23:40 - Impact of decision fatigue 29:50 - Impact of over checking your emails 33:45 - Impact of too much time on our phones 38:33 - Conclusion
For more go to https://drmarisaleenaismith.com/26
Like this episode? Please leave a review here - even one sentence helps!
Follow me on Instagram.