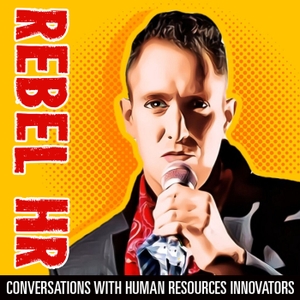 Join Kyle as he speaks with Aleah Vaske about her journey to become a HR professional, and her work on the area of mental health. 
About Aleah: I am a Junior at the University of Northern Iowa double majoring in Digital Media Marketing and Business Management with an emphasis in Human Resources. My interest in human resources stems from my leadership experiences, as well as having a passion for people and recognizing their talents. I also love using my creative design skills towards a goal that will enhance a person or entity, which is why I chose to study marketing.
I've had valuable work experience as an Administrative Assistant to three Principal Financial Advisors and as a Human Resources intern at the Regional Medical Center. These roles have allowed me to develop many skills relevant to the human resources field, such as benefits and payroll, along with enhancing my marketing skills through shooting and editing videos, coordinating client outreach events, and following compliance procedures to perform email and postal mail marketing.
In my free time, I love to bake, do yoga, thrift shop, and work on starting my own company, Custom Bra Co. Also, I am involved in UNI student organizations such as the Society for Human Resource Management and Entrepreneurs Club.
Aleah's Profile linkedin.com/in/aleahvaske Websitesaleahvaske.wixsite.com/mysite-1  (Portfolio)aleahvaske.wixsite.com/mysite  (Company Website)Email [email protected]
Twitter: @makeup_mental
https://weblab.uni.edu/makeup-mentalhealth/
Rebel HR is a podcast for HR professionals and leaders of people who are ready to make some disruption in the world of work.
Subscribe today on your favorite podcast player!   We'll be discussing topics that are disruptive to the world of work and talk about new and different ways to approach solving those problems.
Follow Rebel HR Podcast at:
www.rebelhumanresources.com
https://twitter.com/rebelhrguy
https://www.facebook.com/rebelhrpodcast
www.kyleroed.com
https://www.linkedin.com/in/kyle-roed/
We love to hear from our listeners!  Send us questions or comments at [email protected]
Rebel On, HR Rebels! Support the show (https://www.patreon.com/rebelhumanresources)