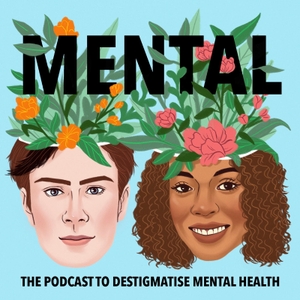 Mental - The Podcast to Destigmatise Mental Health
By Bobby Temps
What's Mental - The Podcast to Destigmatise Mental Health about?
This podcast is the love-child of Bexy and Bobby, two 'mental' people with who live and thrive while managing their mental illnesses. Created as a resource to normalise conversations surrounding mental health, we hope our stories, and those of our guests, will aid you in your own journey through general adult-ing, with all the ups and downs that can bring.
Covering many, many topics that influence mental health, we focus on identity and the sheer weight of being a human in our modern, technology-filled world. Join us as we share what we've learned, with statistics you can trust, inspiring guests and listener questions. Mental health is something to be mindful of just as much as physical health and you don't have to do so alone. Oh and remember, you are enough!