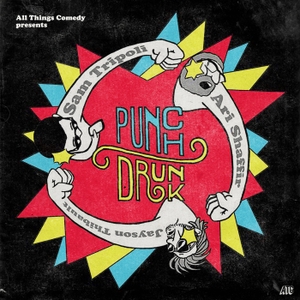 On this week's Punch Drunk Gabe "The Banker" Killian joins Sam Tripoli, Jayson Thibault, Fight Nanny and Johnny Woodard in studio to talk about the MLB playoffs, UFC, NBA preseason, and the whole China thing.
Also this week, Sam butchers another ad read.
For a limited time, Postmates is giving our listeners $100 in free delivery credit for the first seven days. To start, download the app and use the code "punchdrunk."
Head over to BETDSI.com and get $10 free betting cash by using our code "Punch25" when registering.
To support the show directly and gain access to the weekly Super Secret Pod visit www.patreon.com/punchdrunksports.
Past guests include Joe Rogan, Duncan Trussell, Bert Kreischer (again), Pauly Shore, Tom Segura, Bobby Lee, Brody Stevens, Don Barris, Jason Ellis, Bryan Callen, Brian Redban, Josh Barnett, Brendan Schaub, Steve Rannazzisi, Tait Fletcher, and many, many others.