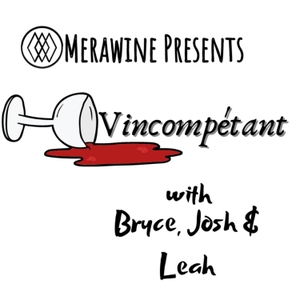 Merawine Presents Vincompétant with Bryce, Josh and Leah
By Bryce and Josh
What's Merawine Presents Vincompétant with Bryce, Josh and Leah about?
Two guys who love talking about wine, food and life.
We discuss a new wine, generally natural wine or small producer, and all of the stories that come with each bottle. This leads to many off wine tangents and stories that follow the life of these two gentlemen.
Some episodes will contain guests that come in a variety of professions but generally all have a love of food and wine.
This is what connects us all. Food and wine.