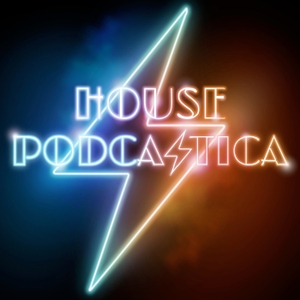 "Mercy Part II"/"Back in Black" (Cobra Kai S2E1&2)
08.28.2020 - By House Podcastica
We're back for season 2 of Cobra Kai, now on Netflix! In the aftermath of the All Valley Karate Tournament, disgraced Cobra Kai sensei John Kreese is back. Meanwhile Daniel is itching to get Miyagi-Do Karate off the ground so he can show the valley what karate is really all about.
This podcast is made possible by listeners like you (and you too) who have supported us at patreon.com/jasonandkaren. If you find value here and want to give back, this is a great way to do it.
Or if you don't feel like committing to a monthly contribution, you can now buy me a coffee by going to buymeacoffee.com/cabassi. Merci beaucoup!
Subscribe: housepodcastica.com ( http://housepodcastica.com )
Email: [email protected]
Facebook: facebook.com/housepodcastica ( http://facebook.com/housepodcastica )
Network: podcastica.com ( http://podcastica.com )
Support this podcast at — https://redcircle.com/house-podcastica-cobra-kai-edition/donations
Advertising Inquiries: https://redcircle.com/brands
Privacy & Opt-Out: https://redcircle.com/privacy