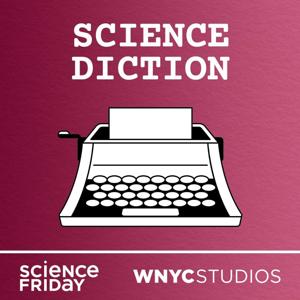 Mesmerize: The 18th Century Medical Craze Behind the Word
02.09.2021 - By Science Diction
In the late 18th century, a doctor showed up in Paris practicing some very peculiar medicine. He would escort patients into dimly lit rooms, wave his arms over their bodies, and touch them with a magnetic wand. Patients would react to these treatments violently: crying, sweating, convulsing or shrieking. But then they would emerge healed. According to the doctor anyway. Many believed he was a fraud, but despite his dubious methods, this doctor inadvertently gave us a new approach to healing—and a new word: mesmerize. Because the doctor's name was Franz Anton Mesmer. 
A depiction of Mesmer's "treatment" baquets.
(Wikimedia Commons)
 
Guests: 
Emily Ogden is an associate English professor at the University of Virginia.
Footnotes & Further Reading: 
For a deep dive on mesmerism, check out Emily Ogden's book, Credulity: A Cultural History of US Mesmerism.
Credits: 
Science Diction is hosted by Johanna Mayer. This episode was produced by Johanna Mayer, Katie Thornton, and Elah Feder. Elah is our editor and senior producer. We had story editing from Nathan Tobey. Daniel Peterschmidt is our composer, and we had sound design from Chris Wood, who also mixed and mastered the episode. Fact checking by Michelle Harris and Danya AbdelHameid. Nadja Oertelt is our Chief Content Officer.
This season of Science Diction is supported by Audible.