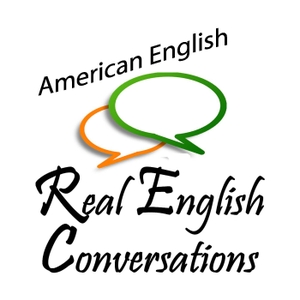 In This Real English Conversation Curtis and Amy and their friend just got back from a vacation in Mexico. They will tell you about their trip and their favorite and most interesting experiences in Mexico. Usually, these Canadians are always talking about going to warmer places when it's cold in Canada.
Subscribe to the podcast or follow us on one of our social media sites to be updated when we release a new Real English Conversation.
Additional Links:
Make sure to view this episode on our website here. Then become a premium member where you will be able to access the full transcription, a slower version of the audio and download the MP3 files.
One of the most exciting parts is a bonus lesson that features, "31 Sounds, Expressions & Words English Speakers Use in Conversation" can be accessed by becoming a free member here.
All of our Free Members get full access to 3 of the most popular lessons to view the transcriptions, slow audio and exercises to help you practice English in our member forum.
Visit our website.
Watch the Youtube Video here.
Check out our Blog where Amy shares the challenges and experiences she has learning a second language.
Sample Transcription:
Amy: Hey this is Amy from realenglishconversations.com today Curtis and I are going to be talking about a recent trip that we took to Mexico and we also have a cool English expression that you're going to be able to start using in your own conversations right away.
Amy: Hello everybody and welcome to another episode of real English conversations.    My name is Amy as usual I have my sidekick Curtis with me…
Curtis: Hello everybody.
Amy: How are you doing today Curtis?
Curtis: I'm doing excellent how are you today?
Amy: I'm doing pretty good.
Curtis: Sweet
Amy: In our house appreciating how warm it is in here compared to how cold it is outside
Curtis: Staying in, staying warm1.
Amy: We've been going through a little bit of arctic cold front that's come into our province and made some pretty chilly2 temperatures.
Curtis: I had to put a few layers on a hoodie3, a wool sweater, a jacket.
& gloves, toque4.
End of transcription preview. To get a copy of the full transcription, visit this page.