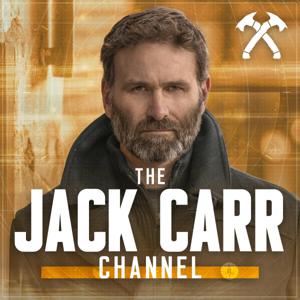 Today's guest on Danger Close merges the worlds of science, adventure, fitness, philosophy, and psychology in the quest to understand and enhance human performance and happiness.  
 
Michael Easter is a bestselling author, journalist, speaker, and professor in the journalism department at the University of Nevada, Las Vegas. His work has appeared in Esquire, Vice, Men's Journal, Outside, Men's Health, and Scientific American. 
 
Combining the "statistical and mystical" he has made it his mission to travel the world and investigate the experiences and teachings of influential thinkers and those "living at the extremes" and then share his insights through his work. His book and articles have received endorsements from Navy SEALs, Olympic champions, CIA officers, physicians and Pulitzer Prize-winning authors. 
His book, The Comfort Crisis: Embrace Discomfort to Reclaim Your Wild, Happy, Healthy Self, is on shelves now. You can follow him on Instagram @michael_easter and can learn more at eastermichael.com.
Sponsors:
 
SIG Sauer: Today's episode is presented by SIG Sauer
 
Featured Gear:
Best Defense Foundation
 
Maui Brewing Co x Chula Vista Brewing "Day of Infamy" Cream Ale
  
Fear, Adrenaline and Excitement by Jack Holder
 
Pearl Harbor Bottle Breacher with Wood Gift Box
 
Born Primitive
 
Nine Line Apparel