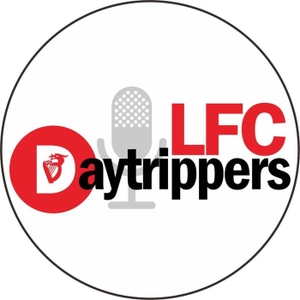 Michael Edwards To Leave Liverpool | The Forum
08.30.2021 - By LFC Daytrippers
#FSG #Klopp #HarveyElliott 
Michael Edwards To Leave Liverpool is on the front pages today and the Liverpool debate show, The Forum , is back to debate this and More, 
Phil will cover Michael Edwards
Andy on the LFC Pundits
Peter on Harvey Elliott
Davo on the human side of the game
Our NEW MERCH is available at our online store at https://www.youtube.com/channel/UCKX2COch01WLOK2ykJD11nA/store
SELLING OUT ANFIELD FOR SIENNA!! Tickets are €1 and you can buy as many as you like! https://www.lfcdt.com/product-page/siennaanfield
Support our Sienna Steps Campaign …. Her story and donation link are here https://lfcdt.com/sienna
Every 1000 subs we achieve we will donate €100 to the Sienna Fund! 
Subscribe, Like, Hit the bell icon and never miss another show from the worlds biggest, 100% free LFC Podcast. 
** All views on the show are those of the individual and do not represent those of the LFC Daytrippers **
Discord http://discord.gg/QvH6tzu4tq
Spotify https://spoti.fi/3f8PVPG
Twitch https://www.twitch.tv/lfcdaytrippers
Apple pods https://apple.co/3cchQvY
Youtube https://www.youtube.com/user/TheLFCDaytrippers
Instagram https://www.instagram.com/lfcdaytrippers/
Newsletter https://www.getrevue.co/profile/LFCDaytrippers
Don't forget to subscribe or follow, leave reviews if possible and turn notifications on!!! 
LFC - Liverpool FC - YNWA - LFC Family - Premier League - EPL - Klopp - Transfer News - Redmen News and Chat - Match Preview - Live Updates - Match Predictions - Match Reaction - Football - Soccer - Football Debate - Passion - Opinion - Laughter - Free Content - Competitions - Giveaways - Podcast - Unfiltered - LFC Daytrippers - Champions League - Football Daily - Euro Football Daily
Learn more about your ad choices. Visit podcastchoices.com/adchoices