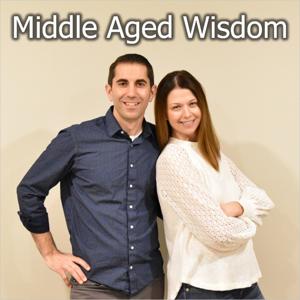 Middle Aged Wisdom
By Middle Aged Wisdom
What's Middle Aged Wisdom about?
This is Middle Aged Wisdom: where we talk about mistakes we've made, lessons we've learned, and share things we think are super cool! We want to help YOU lead YOUR best life.
Nancy is a dentist, an entrepreneur, and a minimalist.
Dave is an author, an engineer, an advocate for urban waterways, and a storyteller.
Dave and Nancy are the parents of their beautiful daughter, Ceci, who loves arts and crafts and making "to do" lists.