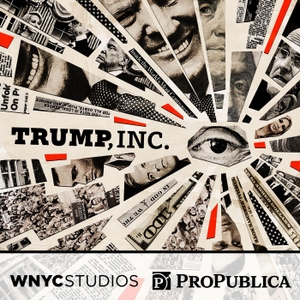 This story was co-published with ProPublica. Sign up for email updates from Trump, Inc. to get the latest on our investigations.
Six days after President Donald Trump lost his bid for reelection, the U.S. Department of Agriculture notified food safety groups that it was proposing a regulatory change to speed up chicken factory processing lines, a change that would allow companies to sell more birds. An earlier USDA effort had broken down on concerns that it could lead to more worker injuries and make it harder to stop germs like salmonella. 
Ordinarily, a change like this would take about two years to go through the cumbersome legal process of making new federal regulations. But the timing has alarmed food and worker safety advocates, who suspect the Trump administration wants to rush through this rule in its waning days.
Even as Trump and his allies officially refuse to concede the Nov. 3 election, the White House and federal agencies are hurrying to finish dozens of regulatory changes before Joe Biden is inaugurated on Jan. 20. The rules range from long-simmering administration priorities to last-minute scrambles and affect everything from creature comforts like showerheads and clothes washers to life-or-death issues like federal executions and international refugees. They impact everyone from the most powerful, such as oil drillers, drugmakers and tech startups, to the most vulnerable, such as families on food stamps, transgender people in homeless shelters, migrant workers and endangered species. ProPublica is tracking those regulations as they move through the rule-making process.
Every administration does some version of last-minute rule-making, known as midnight regulations, especially with a change in parties. It's too soon to say how the Trump administration's tally will stack up against predecessors. But these final weeks are solidifying conservative policy objectives that will make it harder for the Biden administration to advance its own agenda, according to people who track rules developed by federal agencies.
"The bottom line is the Trump administration is trying to get things published in the Federal Register, leaving the next administration to sort out the mess," said Matthew Kent, who tracks regulatory policy for left-leaning advocacy group Public Citizen. "There are some real roadblocks to Biden being able to wave a magic wand on these."
In some instances the Trump administration is using shortcuts to get more rules across the finish line, such as taking less time to accept and review public feedback. It's a risky move. On the one hand, officials want to finalize rules so that the next administration won't be able to change them without going through the process all over again. On the other, slapdash rules may contain errors, making them more vulnerable to getting struck down in court.
The Trump administration is on pace to finalize 36 major rules in its final three months, similar to the 35 to 40 notched by the previous four presidents, according to Daniel Perez, a policy analyst at the George Washington University Regulatory Studies Center. In 2017, Republican lawmakers struck down more than a dozen Obama-era rules using a fast-track mechanism called the Congressional Review Act. That weapon may be less available for Democrats to overturn Trump's midnight regulations if Republicans keep control of the Senate, which will be determined by two Georgia runoffs. Still, a few GOP defections could be enough to kill a rule with a simple majority.
"This White House is not likely to be stopping things and saying on principle elections have consequences, let's respect the voters' decision and not rush things through to tie the next guys' hands," said Susan Dudley, who led the Office of Information and Regulatory Affairs in the Office of Management and Budget at the end of the George W. Bush administration. "One concern is the rules are rushed so they didn't have adequate analysis or public comment, and that's what we're seeing."
The Trump White House didn't respond to requests for comment on which regulations it's aiming to finish before Biden's inauguration. The Biden transition team also didn't respond to questions about which of Trump's parting salvos the new president would prioritize undoing.
Many of the last-minute changes would add to the heap of changes throughout the Trump administration to pare back Obama-era rules and loosen environmental and consumer protections, all in the name of shrinking the government's role in the economy. "Our proposal today greatly furthers the Trump administration's regulatory reform efforts, which together have already amounted to the most aggressive effort to reform federal regulations of any administration," Brian Harrison, the chief of staff for the Department of Health and Human Services, said on a conference call with reporters the day after the election. Harrison was unveiling a new proposal to automatically purge regulations that are more than 10 years old unless the agency decides to keep them. 
For that proposal to become finalized before Jan. 20 would be an exceptionally fast turnaround. But Harrison left no doubt about that goal. "The reason we're doing this now is because," he said, "we at the department are trying to go as fast as we can in hopes of finalizing the rule before the end of the first term."
Read Isaac Arnsdorf's full print story at ProPublica. 
Track more of the Trump administration's midnight regulations here.