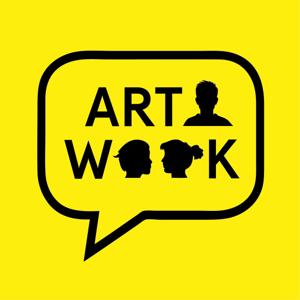 Season 3 Episode 46 - Mike Staniford
02.02.2021 - By Art Wank
Our first guest of 2021 is the wonderful and prolific artist, Mike Staniford. We recorded this on zoom in January lockdown so bare with us for sound. We also talk about an artist who can't be named, this is Debbie Mackinnon, Mikes Wife! We have interviewed Debbie not he podcast and Fiona is always dropping her name so that is the running joke! 
Mike Staniford is a contemporary Australian artist, inspired by the bold colours of nature and the celebration of its shapes and forms. Mike's paintings are intuitive and gestural and seek to reinterpret the landscape, to distil down its complexity and eliminate the unnecessary. "My paintings are a result of engaging in a dialogue with the landscape. Refiguring the geographical elements, playing with the compositional structure and keeping the geometry rich and varied, regardless of the literal proportion of form."
Thanks for listening and don't forget to check Mikes Instagram for upcoming workshops and exhibitions.