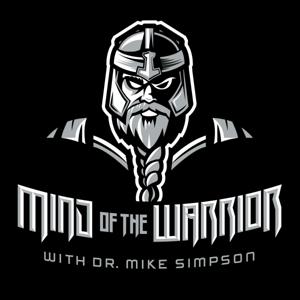 Mind Of The Warrior
By Dr Mike Simpson
What's Mind Of The Warrior about?
Since the dawn of time there has existed an elite warrior class. Those with the courage and the will to achieve victory have always set themselves apart. Today, these warriors can be found not only on the modern battlefield, but also in the sports arena, in the boardroom, and in the classroom. Join Doctor Mike Simpson, former Special Forces Operator and highly regarded expert on both combat trauma and combat sports medicine as he takes you inside the Mind of The Warrior.
Doctor Mike Simpson, former Special Forces Operator, Airborne Ranger, and battle-proven warrior with over three decades of military experience. Mike has made it his mission to save lives both on and off the battlefield.
From Law enforcement officers and first responders, to Combat Veterans and Martial Arts masters, the Mind Of The Warrior podcast explores every aspect of what it means to be a warrior-athlete.