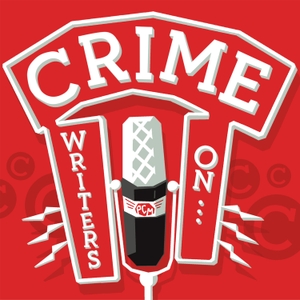 On the podcast, Kevin talks about being radioactive and Toby, where is thy sting?
In True Crime Update: even more about Dirty John.
The panel reviews the latest from 30 for 30 podcasts: The Sterling Affairs. It explores the downfall of Los Angeles Clippers owner Donald Sterling in a whirlwind of sex, race, and sports...all caught on audiotape.
FOR A SPOILER-FREE REVIEW OF "THE STERLING AFFAIRS," GO TO 28:10
Then, Netflix is out with season two of its triumphant "Mindhunter." This time, Holden, Bill, and Wendy are taking their research on serial killers and attempt to apply it in the real-world.
FOR A SPOILER-FREE REVIEW OF "MINDHUNTER," GO TO 57:03
In Crime of the Week: gotta go.
For exclusive podcasts and more, join our group at patreon.com/partnersincrimemedia.
EverPup - Go to EverPupClub.com to try your first jar for $8 using promo code CRIME.
Rothy's - go to Rothys.com/crime to get your new favorite flats
BetterHelp - get 10% off your first month with the discount code CRIME at betterhelp.com/crime
HelloFresh - for $80 off your first month go to HelloFresh.com/crime80 and enter code CRIME80
http://www.crimewriterson.com/listen/mindhunter
Support the show.