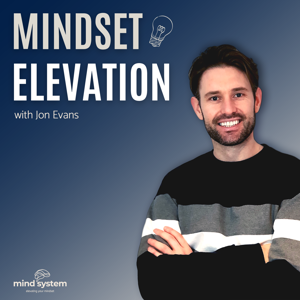 Mindset Elevation - Self Improvement & Motivation
By The Mind System Podcast
What's Mindset Elevation - Self Improvement & Motivation about?
Mindset Elevation is a weekly podcast centred around self improvement and motivation
The aim of this podcast is to elevate your mindset, motivate you and provide essential tips for success so that you can combat the negativity and barriers getting in your way.
Tune in weekly where you will find top tips at the end of each episode covered.
Hosted by Jon Evans who is the owner of Mind System, a professional life and business coach and an NLP practitioner. Jon provides insights which can help improve your life using coaching methods and transformational tips to get you out of that fixed mindset and enable your true elevation.
Follow us on social media @thehackshare
Instagram: http://Instagram.com/thehackshare/?hl=en
Check out our YouTube channel - https://youtube.com/channel/UC4UqQLx8puS-xwkkGp7r9UQ