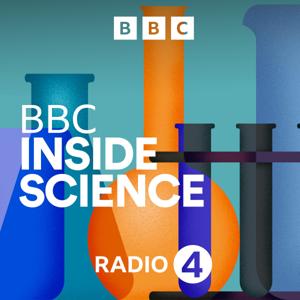 Miscounting Carbon, EU Funding Stalemate, and How to Make a Royal Hologram
07.07.2022 - By BBC Inside Science
This week on inside science Marnie Chesterton is looking at how companies measure and account for their use of renewable energy, how politics is impacting science funding in the UK and the technology behind the Queen's holographic stand in at jubilee celebrations.
Dr Anders Bjorn from Concordia university in Montreal talks us through 'Renewable Energy Certificates' explaining how they can sometimes be disconnected from real-life reductions in emissions. As he explains in a paper in Nature Climate Change this week, this is a problem, with businesses buying renewable energy certificates that may, even with the best of intentions, mean that corporate estimates of how much they have transferred to renewable energy could be out by as much as two-thirds. For example, in Poland, where much of the grid is powered by fossil fuels, a company can buy RECs from energy producers in Norway, where so much of the grid is de-carbonised and users feel no need to purchase such a certificate. As negotiations on the New Greenhouse Gas Protocol get underway, and delegates in Bonn discuss COP 26 progress, yet more food for thought.
In the UK, some long term collaborations and research structures are under threat as the ratification of UK membership of Horizon Europe continues to be delayed. This has led to some researchers running out of funds, some having to relinquish membership, and others moving to different institutions in Member Countries.
Professor Nicky Clayton at the university of Cambridge has for many years run a "Corvid Palace" where she keeps very clever birds and examines their thinking. It is threatened with closure, and she is searching for funding to keep the research going, even setting up an open letter from academics around the world in support of this globally renowned facility.
Carsten Welsh, a physicist at Liverpool University has also been impacted, facing a difficult decision about whether to give up leadership of his newly funded project or leave the country to pursue it.
EU Horizon is one of the most ambitious and well-funded research and international collaboration schemes in science and with every EU nation signed up and countries like Canada and Japan keen to join too, it's no wonder the UK wants to take part. Martin Smith, head of policy lab at the Wellcome Trust explains what's getting in our way and what might happen next for British scientists who rely on Horizon to fund their research.
And finally, celebrations last weekend for the celebration of Her Majesty's Platinum Jubilee were seemingly led by a holographic queen riding in the Golden State Coach at the head of the pageant in London. At least, that was how it was reported. But was it really? BBC Inside Science managed to track down the leader of the team that made it – whatever it was – happen, and in a generous world exclusive, Willie Williams, head of Treatment Studio, kindly spills the magic beans on quite how you make a Royal Hologram.
Presenter: Marnie Chesterton
Assistant Producer: Emily Bird
Producer: Alex Mansfield