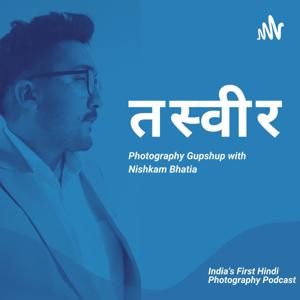 Join My Classes For Free On Skillshare:⬇    https://www.skillshare.com/r/user/pho...
________________________________________________________________
About Video :
This video is about the 5 common mistakes that every beginner's photographer do, I did it too and you can improve your photography and experience of becoming a photographer by just avoiding these mistakes.
If you are not doing any mistakes you are not doing something new and I have done a lot of mistakes because I never wanted to play it safe, That's the beauty of life you can learn every time you try something new.
Check out this video and let me know your thoughts.
__________________________________________________________________
Don't have a portfolio? Create one in Just 15 minutes: https://bit.ly/3By27Bb
➡️ We Are On IG: https://Instagram.com/photobasics​​​​...
➡️ We are on Discord: https://discord.gg/c8sQSGAqw3​
➡️ Best Recommended Camera Gear For Beginners: http://amzn.to/3eYwF7c​​​​​​​​​​
➡️ Download My Premium Resources: https://www.photobasics.in/products/
➡️ Learn Photography With: https://photobasics.in/
About Video :
How to click photos like your favorite creator? This new technique can really give you goosebumps when you can actually color grade your photos directly from the camera like your favorite creators. So this is how you can capture photos like Peter McKinnon...
I am using Samsung for almost 2 years now and I just came to know about this technique that I can actually add my own filters and for some of the shots I don't even need to edit these photos...
Don't believe me ? Try out yourself...
#smartphonephotography #samsung #petermckinnon
About me : 
If you are new here, Hey This is Nishkam and I am on a mission to empower 1m+ photographers. I teach photography here on YouTube and on my website https://www.photobasics.in/.
For byte size content you can also follow me on Instagram: @photobasics.
Contact me via Mail: [email protected]
Disclaimer: Some of the links in this description are affiliate links. By using these links you will be supporting me as a creator at no cost to you. I earn a small commission on any purchases made.​​​​​​​​
---
Send in a voice message: https://podcasters.spotify.com/pod/show/photo-basics4/message
Support this podcast: https://podcasters.spotify.com/pod/show/photo-basics4/support