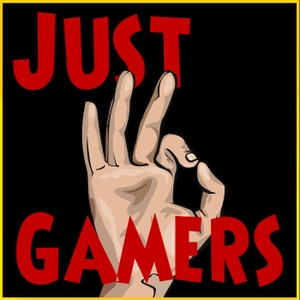 This week, the guys celebrate Gweedo's big accomplishment, and then Gweedo leaves. Then he comes back. Then the other guys leave, then they come back. Also Simon shows up at some point. Once everyone is together we talk about: Ghost Hunting, Fallout 76, and Red Dead Redemption 2. Then in Circlejerk, a Press Release from Bethesda, and a touching tribute to the late Stan Lee. Thanks to our Listener of The Week, Goatfarmer1080!
We are now on Spotify! Just OK Gamers on Spotify
Just OK Gamers Official Merch Store! shop.justokgamers.com
Join us on Discord! discord.gg/justokgamers
Exclusive Patreon Podcasts! patreon.com/justokgamers
Check us out on Twitch! twitch.tv/justokgamers
Check out our Subreddit: reddit.com/r/justokgamers
Leave us a Voicemoyle! 1-615-763-JOKG(5654)
Become the Listener of the Week, Leave us a review on iTunes!