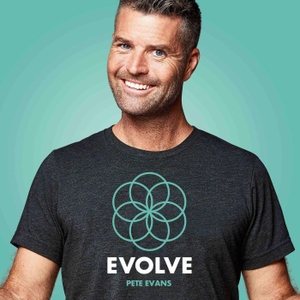 Reaching Your Divine Potential with Mitra Politi
Reaching your divine potential involves shedding layers of behaviours that have been attached to you through your experience of the external world. As spiritual guide Mitra Politi explains, only then will we find harmony with nature. Today we tap into Mitra's extensive experience as a healer to discuss topics that range from humanity's gradual awakening to talking about his new book, Insights: Steps to the Truth. Early in our conversation, Mitra shares advice on finding the right spiritual tool for you before we dive into how we can collectively uplift society through spiritual practice.
A profound topic, Mitra speaks about the Divine Particle that can be found within us and what you can do to connect with your natural, harmonic self. After chatting about the role of humour in Mitra's healing practice, we reflect on why life is a game - and why many people aren't playing the right game. We also touch on Mitra's healing techniques, how he diagnoses people, and how we can overcome addiction through positive momentum. Near the end of the episode, we ask Mitra for his perspective on fixing imbalances in our lives. His answers highlight the power of nurturing positivity and love. Tune in for this incredible discussion on connecting with your divine self.
We hope you've enjoyed the first half of this podcast - if you'd like to listen to the rest, please visit the Evolve Network. The Evolve Network is now live at evolvenetwork.tv Subscribe for meal plans, recipes, cooking shows and our very own 'The Magic Pill' and 'The Magic Plant', as well as access to my favourite documentaries. The Evolve Network is also home to our full library of Podcasts. With new release podcasts airing first and in full on the channel. You can also watch selected Vodcast's in a video format! Enjoy this highlight of our podcast and head over to evolvenetwork.tv for the full Evolve podcast experience! I'd love to know your thoughts and experiences - join the conversation on my Facebook page - https://www.facebook.com/paleochefpeteevans.      For more episodes of Evolve, find us on iTunes at https://apple.co/2NpsIba, Spotify at https://spoti.fi/2NpSiN0, Acast at https://play./s/pete-evans, click the link on https://peteevans.com, or just look up "Evolve" in your favourite podcast app.    I'd love to spread the knowledge in these podcasts far and wide. If you liked this episode, I'd love it if you could share it with your friends, and perhaps even leave a review on iTunes.    For information on Waters Co Filters and to purchase - please visit https://peteevans.com/product-range/waters-co-filters/ Theme music by Mandharu.
 
<p style='color: grey; font - size: 0.75em; '...