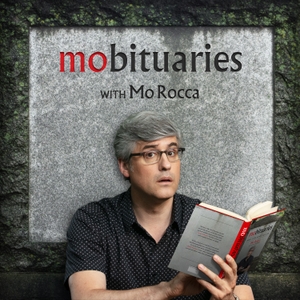 Mobituaries with Mo Rocca
By CBS News, Inc.
What's Mobituaries with Mo Rocca about?
Mo Rocca has always loved obituaries. With Mobituaries he introduces listeners to the people who have long intrigued him—from the 20th century's greatest entertainer ... to the Civil Rights pioneer who is completely forgotten ... to sitcom characters gone all too soon. Even if you know the names, you've never understood why they matter…until now.