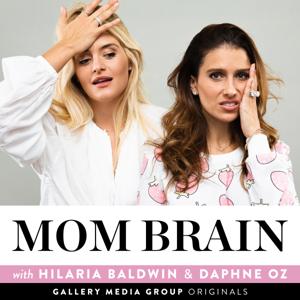 Mom Boss | April Gargiulo Founder of Vintner's Daughter
07.10.2020 - By Mom Brain
As we continue to highlight amazing moms everywhere achieving incredible feats we wanted to talk to the moms that had a spark of an idea and ran with it. These are mompreneurs that started businesses with no business degrees or business plans, or any experience running a company, and then scaled that idea into a successful thriving enterprise, while still balancing their responsibilities to their family.
Hilaria and Daphne talk with April Gargiulo, founder and CEO of Vintner's Daughter and mother of 2. Vintner's Daughter is an incredibly high quality skincare line that delivers the very best whole botanicals, beautifying nutrients, and balancing properties to enhance and rejuvenate your complexion. April's family is in the wine business and she parlayed her past experience as a winemaker to develop her product and company in a very competitive market.
Email us with your questions at [email protected] and follow us on Instagram, just search for @MomBrain. We answer a lot of your questions on there! Check out videos of our episodes on our YouTube channel! We also invite you to become a member of Mom Brain's official Facebook Group.
See Privacy Policy at https://art19.com/privacy and California Privacy Notice at https://art19.com/privacy#do-not-sell-my-info.