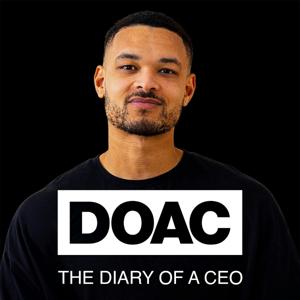 In these 'Moment' episodes of my podcast, I'll be selecting my favourite moments from previous episodes of The Diary Of A CEO.
Creativity is often labelled a skill which only certain people are born with. A gift for only those lucky enough to have it. This statement is NOT correct. We are all creative and we can all train this skill.
Bruce Daisley (Ex VP of Twitter) explains beautifully how we can almost instantaneously engage the creative parts of our brains and allow ideas to flow. Here's how to instantly improve your creativity.
Episode 66 - https://g2ul0.app.link/fEZR9DRs4kb
Bruce:
https://twitter.com/brucedaisley
https://www.instagram.com/brucedaisley/
Watch the episodes on Youtube: https://www.youtube.com/StevenBartlettYT?sub_confirmation=1
The Diary Of A CEO live - Sign up here - https://g2ul0.app.link/diaryofaceolive