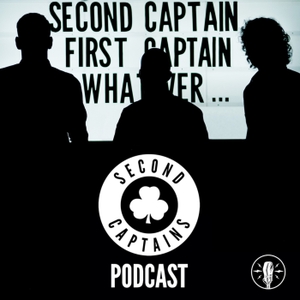 Ep 2098: Mona's Mind And Body, Emmet Brennan Charms The Nation, Lions Comeback - 26/07/21
07.26.2021 - By Second Captains
The first weekend of the Olympics has had it's usual mix of brilliant Irish displays, disappointment, ecstasy, beautifully upbeat post-race interviews and heartbreaking (and unnecessary) apologies to a nation. Mona McSharry became only the second Irish swimmer to make an Olympic final in a breathtaking achievement, and her final tomorrow will be a huge highlight for the country regardless of where she finishes.
Michael Cheika and Shane Horgan tell us what happened at half time in the Lions South Africa game, how Warren Gatland played the refs like a piano, why the Lions can win it better and if South Africa can continue to trust the gameplan that won them a RWC.
Frances Murphy gives us the TV guide to the overnight action, and there's Hoggwatch, as our hero contemplates what it means to even be Stuart Hogg any more.