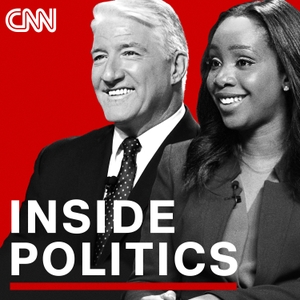 Monday, September 30, 2019: Republicans Defend Trump On Ukraine Call
09.30.2019 - By Inside Politics
A quick start to a big week ahead for the Trump impeachment inquiry -- House Democrats plan to question several key witnesses behind closed doors.
Plus, raw anger from the President himself. Tweets lashing out at the White House whistleblower and Democrats leading the inquiry. The President is trying to keep Republicans in line at a moment many are privately nervous about where this is heading.
And John Bolton back in the public eye. The former top White House aide paints President Trump as naive about North Korea -- saying Kim Jong Un has no intention of giving up his nuclear program and deserves no more rewards.
Today's Panel: CNN'S Kaitlan Collins, Paul Kane with The Washington Post, Katie Rogers with The New York Times, and Tarini Parti with The Wall Street Journal.
Also on the Program: CNN's Manu Raju
See omnystudio.com/policies/listener for privacy information.