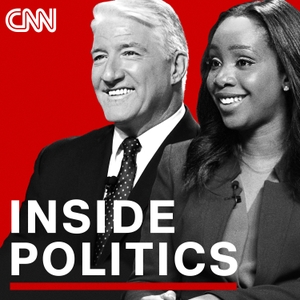 Monday, September 23, 2019: "Tipping Point" on Impeachment
09.23.2019 - By Inside Politics
President Trump is at the UN where he was greeted by questions about his controversial summer call with the leader of Ukraine.
Plus, House Democrats say they're reaching a tipping point on impeachment. President Trump says he's not worried.
And new polls show a surge for Elizabeth Warren in Iowa.
Today's Panel: CNN's Nia-Malika Henderson, Michael Shear with The New York Times, Rachael Bade with The Washington Post, and Alex Thompson with POLITICO.
Also on the Program: CNN's Kaitlan Collins and Diplomatic And Military Analyst, Retired Rear Admiral John Kirby.
See omnystudio.com/listener for privacy information.