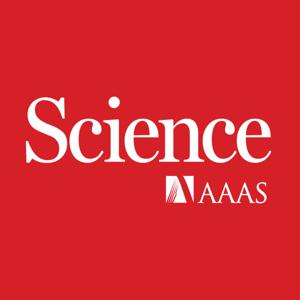 Monitoring wastewater for SARS-CoV-2, and looking back at the biggest questions about the pandemic
03.10.2022 - By Science Magazine Podcast
On this week's show: We have highlights from a special COVID-19 retrospective issue on lessons learned after 2 years of the pandemic
First up, Contributing Correspondent Gretchen Vogel joins host Sarah Crespi to discuss what scientists have learned from scanning sewage for COVID-19 RNA. And now that so many wastewater monitoring stations are in place—what else can we do with them? 
Next, we have researcher Katia Koelle, an associate professor of biology at Emory University. She wrote a review on the evolving epidemiology of SARS-CoV-2: What have been the most important questions from epidemiologists over the course of the pandemic, and how can they help us navigate future pandemic threats?
Check out the full COVID-19 retrospective issue on lessons learned from the pandemic.
This week's episode was produced with help from Podigy.
[Image: Stephan Schmitz/Folio Art; Music: Jeffrey Cook]
[alt: partially constructed bridge over water filled with giant SARS-CoV-2 viral particles]
Authors: Sarah Crespi; Gretchen Vogel
Episode page: https://www.science.org/doi/10.1126/science.adb1867
About the Science Podcast: https://www.science.org/content/page/about-science-podcast
See omnystudio.com/listener for privacy information.