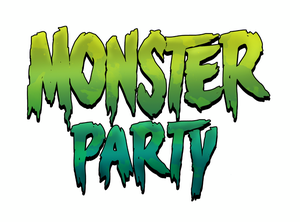 Monster Party
By James Gonis, Shawn Sheridan, Larry Strothe, and Matt Weinhold
What's Monster Party about?
What happens when four Comic Con hardened sci-fi/horror fans sit around some microphones, slam back cocktails, and argue about all things monstrous? It's a podcast called Monster Party! You have been warned.
Expect laughs, trivia, and possibly a few hurt feelings as James Gonis, Shawn Sheridan, Larry Strothe, and Matt Weinhold discuss and debate science fiction, horror, and fantasy.
The Monster Party has started...who will throw the first punch?