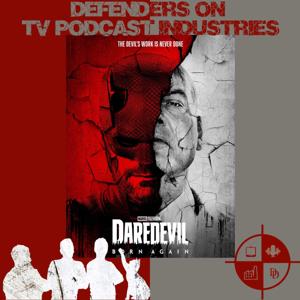 In Moon Knight Episode 3 "The Friendly Type" the team takes an action filled trip to Egypt and we chat all about it in our spoiler filled podcast.
Rest in Peace Gaspard Ulliel our thoughts go out to his friends and family following his untimely death.
Moon Knight Episode 3 "The Friendly Type" Synopsis
Moon Knight Character created by: Doug Moench
Executive Producers - Kevin Feige, Louis D'Esposito, Victoria Alonso, Grant Curtis, Brad Winderbaum, Oscar Isaac, Mohamed Diab, Jeremy Slater
Head Writer: Jeremy Slater
Episode Written by: Beau DeMayo, Peter Cameron and Sabir Pirzada
Episode Directed By: Mohamed Diab
In the desert sands of Egypt, Arthur Harrow finds the location of Ammits tomb fully aware that Marc Spector is on his tail. Dispatching three acolytes to slow down Marc's progress, they kill one of his contacts and attack Marc. The ensuing knife fight on the roofs above Cairo makes Steven Grant distinctly uncomfortable. But as both Marc and Steven fight for control of their body a series of black outs leaves two of Harrow's men dead. But neither Marc or Steven can recall how it happened.
The attempt to extract intel from the remaining acolyte doesn't go well, and desperate to stop Harrow from releasing Ammit from her stone prison, Khonshu calls a meeting of the Egyptian Gods. Harrow is called to answer the accusations leveled at him, but he persuades the Gods that Khonshu, a shamed God, is using the Ennead and abusing his Avatar for his feud with Ammit. Khonshu is warned by the other Gods that any further violation of the ancient laws will see him punished.
With few options left, Marc is given a new lead to find Ammit's location by Hathor's avatar Yatzil, who tells him to find Senfu's sarcophagus, and is unexpectedly joined in Egypt by Layla, exploiting an uneasy relationship with a wealthy man called Anton Mogart who grants them access, under heavy guard,