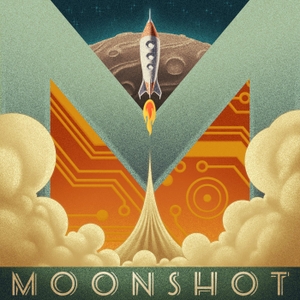 What's Moonshot about?
Welcome to Moonshot - A podcast where we unearth the seemingly impossible ideas and the crazy people that believe they can make them happen. Think everything from self-driving cars, to going to Mars, and all the technology and startup ideas in-between.
Moonshot is hosted by Kristofor Lawson and Andrew Moon. You can follow them on Twitter: @kristoforlawson and @moonytweets.
Join the Moonshot community on:
Facebook: https://www.facebook.com/moonshotpod/
Instagram: https://www.instagram.com/moonshotpod/
Twitter: https://twitter.com/moonshotpod
Our theme music is by Breakmaster Cylinder: https://soundcloud.com/breakmaster-cylinder.
And our cover artwork is by Andrew Millist: https://www.facebook.com/andrewmillistcreative.
Join us next time on Moonshot.