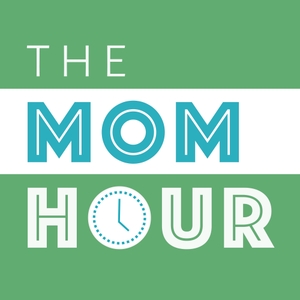 More Than Mom: Holiday Food Traditions
12.13.2020 - By The Mom Hour
From spiced nuts to festive cocktails, traditional meat-and-sides dinners to nostalgic or cultural throwbacks, holiday menus are wide open for interpretation. In this More Than Mom episode, Meagan and Sarah chat about the holiday food memories we carry from childhood, how those patterns changed as we formed our own families, and what a typical Christmas Eve and Christmas Day meal looks like these days. We share favorites and recipes, along with family quirks and fuzzy memories; it's a fun one–join us!
Sponsor Spotlight: StoryWorth
Telling family stories is a huge part of the culture in both Meagan's and Sarah's families, so we are loving what StoryWorth does to help families preserve and share their stories. When you gift a subscription your family member receives weekly emails with questions to prompt a memory of a story, and at the end of the year their stories are bound into a beautiful book. To save $10 off your first purchase visit storyworth.com/themomhour.
Partner Spotlight: Parenting in Place
Parenting in Place is a live parenting masterclass series featuring parenting experts, therapists, authors, educators, and neuroscientists who've come together to share their very best strategies and ideas for thriving through this fall and winter. Go to themomhour.com/parentinginplace to sign up for 8 weeks of parenting help for just $49.
Sponsor Spotlight: Sora Schools
Sora is a live, accredited, virtual project-based high school where students discover who they are. Students get to individually design their education to fit their interests, learning style, and pace, and teachers build personal relationships with each student at Sora. To sign your student up for a free day at Sora visit soraschools.com/momhour.
Sponsor Spotlight: Public Goods
Public Goods is the one-stop-shop for affordable, sustainable, healthy, household products — from home and personal care to premium pantry staples. For $15 off your first Public Goods order, visit publicgoods.com/momhour or use code MOMHOUR at checkout
Links we mentioned in this episode:
Sarah's family is obsessed with this pickled shrimp recipe
Meagan makes this baked eggs recipe she found on Martha Stewart
Meagan has also made a French toast casserole like this one using day-old Jimmy John's bread
Peanut Butter Blossoms
Frango Mints from Macy's
Meagan's family has loved getting gift baskets from Wolferman's
Risamalande is a Danish rice pudding dessert–with a traditional Christmas Eve "game" of one lucky bowl containing a whole almond. You can read more about it here.