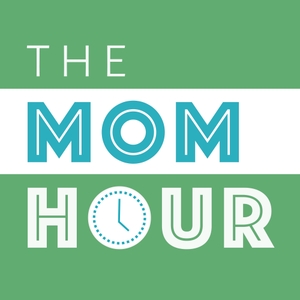 More Than Mom: Meagan And Sarah Get Stranded On A Deserted Island
10.11.2020 - By The Mom Hour
We're all dreaming about getting away right now, but traditional travel and typical vacations don't feel like they're going to be a thing for, well, a while. So today Meagan and Sarah are dreaming BIG – stranded on a deserted island big. Join us for a silly–but somehow also theraputic in 2020?–exercise in hypothetical thinking. We discuss what we'd bring with us to an island escape, what our fantasy island dwelling would be like, and how we'd spend our time. Enjoy!
PS – DESERT island or DESERTED island? We discuss in the episode and, after recording, learned this.
Give yourself the gift of a restorative break November 7-8 and join us virtually from a venue of your choosing! Find out more and register here.
Sponsor Spotlight: Goodnight Stories For Rebel Girls
Goodnight Stories For Rebel Girls is a fairytale podcast for kids about extraordinary women from all over the world. Season 4 is out now, and celebrates the contributions of immigrant women from around the globe. To inspire the Rebel Girl in your life, find Goodnight Stories for Rebel Girls on your favorite podcast player.
Sponsor Spotlight: SteadyMD
SteadyMD is acompletely new approach to primary care.SteadyMD doctors see a limited number of patients, so they can give you the time and attention you deserve. The service is completely online, which means that you get comprehensive, personalized care from anywhere in the world, on any device. Go to SteadyMD.com/MOM to take the FREE quiz and see which doctor is a perfect fit for you.
Sponsor Spotlight: Wild Alaskan Seafood
Wild Alaksan Seafood box ships wild caught Alaskan seafood right to your door. Their seafood is sourced directly from Alaska where the company works directly with fisherman and processors to ensure an incredible quality and taste, and it's all wild-caught – never farmed. For an eight-ounce package of smoked salmon free for life, use the code themomhour when you order your box at wildalaskanseafoodbox.com
Sponsor Spotlight: Vionic
Vionic has the most supportive shoes…ever. Their arch support technology is designed for all-day wear, so that your feet can be comfortable no matter where you are going. Get free shipping through December 31, 2020 when you use code THEMOMHOUR at vionicshoes.com
Links we mentioned (or should have) in this episode:
We mentioned a couple of related More Than Mom episodes, Being Alone (September 2019),Would You Rather…? (July 2018) and Would You Rather…? (July 2019)
Check out the details for our Virtual Retreat!