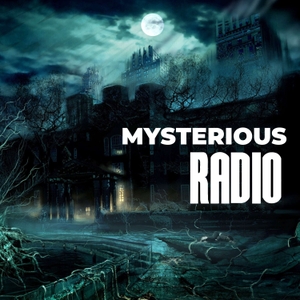 Some say every human on the planet has already been infected with Morgellons. My special guest tonight is Dr. Christopher Macklin who sits down with me to discuss what he says is the true nature of it and where it really came from. His book is called History Truth & Healing. Do your own research and make up your OWN mind. Subscribe to my other podcast Bizarre Times to enjoy more editions!
Visit his website
Subscribe to K-Town's other podcasts!
Bizarre Times - Our NEW podcast exploring the very strange side of our world.Seven - Our podcast for the jaded ones that need wicked stories in their lives!
Wanna enjoy all 3 of K-Town's podcasts without the ads? Become a Super Fan on Patreon to enjoy all of them "AD-FREE" right now!
Like us on Facebook http://www.facebook.com/bizarretimespodcastVisit our website: https://www.bizarretimespodcast.com
Check Out Mysterious Radio! (copy the link to share with your friends and family via text)
Follow us on Instagram @mysteriousradioFollow us on TikTok mysteriousradioTikTokFollow us on Twitter @mysteriousradioFollow us on Pinterest pinterest.com/mysteriousradioLike us on Facebook Facebook.com/mysteriousradioVisit our website: https://www.mysteriousradio.com
Check Out Mysterious Radio! (copy the link to share with your friends and family via text)