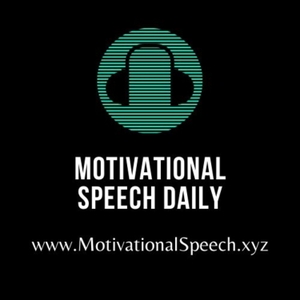 Motivational Podcasts | This Is For All Of You In A Dark Place (Suicide Prevention Speech)
07.01.2020 - By Motivational Speeches
Listen To The Ultimate Lifechanging Audiobooks For Free:
The Subtle Art of Not Giving a F*ck by Mark Manson  (4.5 Star Rating From 4288 Listeners)
Rich Dad Poor Dad by Robert T. Kiyosaki (4.5 Star Rating From 2701 Listeners)
The Secret by Rhonda Byrne (4 Star Rating From 1925 Listeners)
The Richest Man in Babylon by George Clason (4.5 Star Rating From 430 Listeners)
Principles: Life and Work by Ray Dalio (4.5 Star Rating From 386 Listeners)
Think and Grow Rich by Napolean Hill (4.5 Star Rating From 300 Listeners)
MotivationalSpeech.XYZ AKA Motivationly is a Non-Commercial Digital Media/news blog. That was founded in June 2020 to inspire people by providing authentic Motivation Speeches, Motivational Quotes, Motivational Words and Motivational Images.
What is our goal?
Our mission at MotivationalSpeech.xyz is to empower, inspire and motivate people by spreading knowledge of self-development, life-changing stories and mental medication to the world.
We want to show you what it takes to become a successful human being with new motivation speeches, motivational videos, motivational interviews, motivational audio, motivational speeches podcasts and more with useful life coaches, entrepreneurs, celebrities and inspirational people from all over the world.
Learn More About Student Motivation Here:
How To Prepare A Motivational Speech For Students
How Does Constructivism Relate To Motivation?
Follow us
Follow us on Instagram
Follow us on Twitter
Listen Our Exclusive Podcasts in these platforms:
Google Podcast
Spotify
Radio Public
Breaker
Overcast
Pocket Casts
---
Support this podcast: https://anchor.fm/motivationly/support